Food & Produce
In recent years, due to the events such as melamine, and plasticizing agents, with the interest of protection for food safety and consumer right, Taiwan government and private sectors work together to promote the concept of traceability on food production and set up the local GTP (Good Traceability Practice).
In order to facilitate the internal traceability, including production information flow management and circulation through the supply chain, barcode implementation and applications are required in Taiwan's agricultural production and marketing process.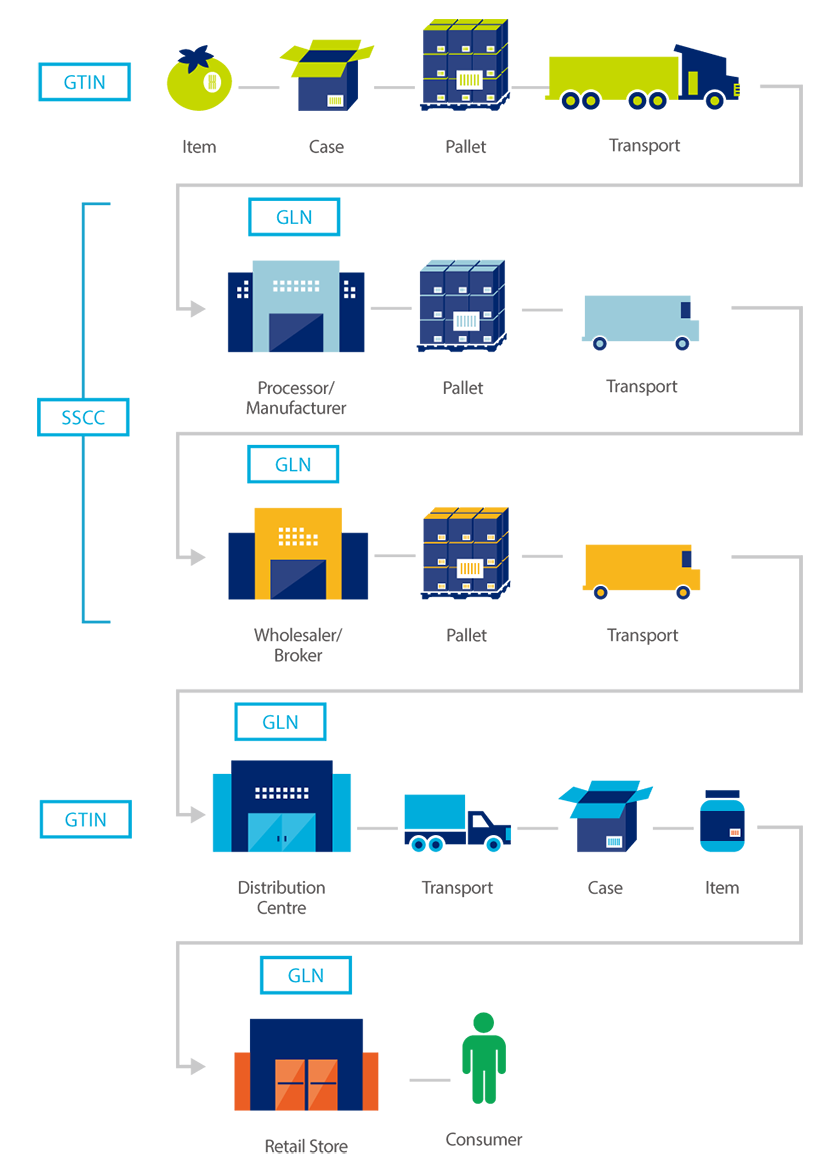 Identifier

GTIN
GLN
GRAI
GIAI

Carrier

EAN / UPC barcodes
GS1 DataBar barcodes
ITF-14 barcodes
GS1-128 barcodes

Sharing

EANCOM
GS1 XML
To learn more about this consult service, please contact:
Belle Yang
Tel : +886.2.25450011 # 121
email : belle.yang@gs1tw.org
How does GS1 Qsafer works in Traceability
Since 2020 GS1 Taiwan launches a new value-added service to provide Qsafer traceability system for those companies in food sector so as to enable the improvement of supply chain quality, efficiency and transparency during their business operation at all levels.
With GS1 standards & Qsafer system, it is for trading partners or retailers to complete the information concatenation from the upstream to the downstream within the same business language, accelerating the information exchange of raw materials or product items by reducing the repeated filling of data.
Only Six Steps to easily achieve the transparency and visibility based on the 1-up and 1-down principle:
1. Filling in basic information
2. Purchase confirmation
3. Confirmation of picking by BOM
4. Label end-Products and confirm the inventory
5. Confirmation of distribution
6. One button to upload by regulatory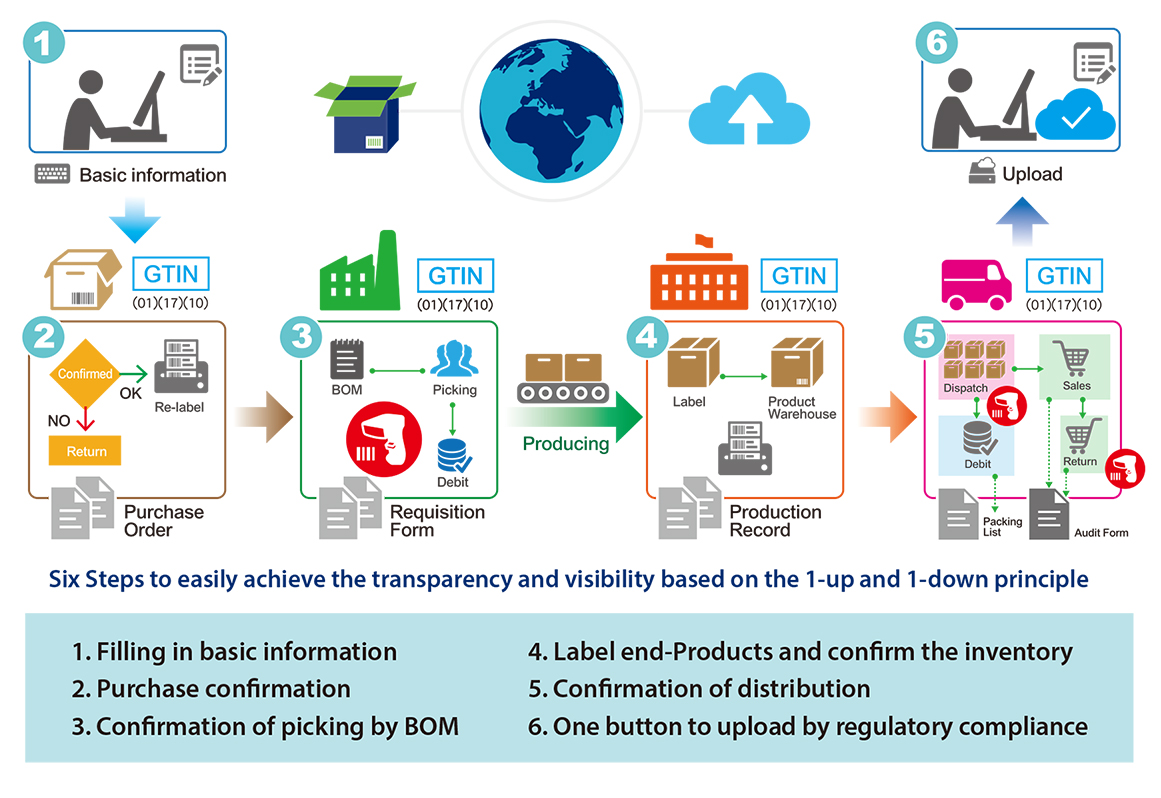 Benefits by using Qsafer Traceability System:
Completely meet the requirements of government regulations on information requests for food and product traceability.
Qsafer can process the quantity deduction of material usage and the operation of product return, generating the reports to meet audit demands of regulatory units.
Compliant with GS1 standards, the common language of business facilitates the digitalization of information management system for food traceability.
Key information elements (who,what,when,where) can effectively correspond to the physical flow of products: following the first-in & first-out rule, without errors, by once information input reducing human error.
The value - added information service for product marketing can be provided to consumers by scanning 1D or 2D barcodes.
Auto-ID management automates systematically and automatically the listing of the raw material and product information by a complete presentation.
GS1 Taiwan collaborates with companies who design, develop and deploy traceability solutions with intent to enable effective adoption of standards resulting in greater interoperability across trading partners. With a think tank including academic institutions, NGOs and industry associations, and solution providers, solutions of software and hardware to accomplish traceability are well prepared and equipped to meet all kinds of your business needs.